Properties in Neeti Bagh, New Delhi - 110049, India
Neeti Bagh colony was founded by Supreme Court Bar Co-operative House Building Society Ltd., a society founded by the practising Supreme Court Advocates. This society was allotted an area of about 19 acres for construction of residential houses and a Club for its members. It is a fully developed colony with a DDA market, parks and recreational amenities.
With Southdelhifloors.com's colony rating of 9.3, It tops among preferred localities of South Delhi Elites.
Neighbourhood / Cleanliness / Roads / Safety
Transport / Traffic / Parking Situation
Places : Schools / Market / Hospital / Eatries
Types of Properties in Neeti Bagh:
Basement and Ground Duplexes
Individual Builder Floors
Houses, Plots and Sprawling Bungalows
We are looking for a good location property for immediate collaboration in Niti Bagh
Most Active Niti Bagh Builders :
Metro Buildtech
Uppal Group
Salcon Group
Sabharwal
Earthz Urban Spaces
Aarone Group
Neeti Bagh Property Sizes :
Generally there are 325 Sq Yards, 400 Sq Yards, 500 Sq Yards and 800 Sq Yards Plot Sizes in Niti Bagh….We have a good availability of property options in all these sizes.
Niti Bagh Residents :
Originally home to lawyers, judges…Due to immense real estate demand, It is getting very popular among High Net Worth Individuals, Industrialist, Politicians and Celebrities.
The Club building was constructed in the year 1984. Since then the club has grown and acquired over 850 members. It offers following facilities to its members:
Gym
Swimming Pool
Billiards' Room
Lawn Tennis
Badminton
Table Tennis
Conference Rooms
Bar
Restaurant
Small & Big Lawn for functions
It in order to provide additional facility to its members (mainly Advocate members), the club has taken an initiative to provide conference rooms in its own complex. It enables the members to hold Conferences, Arbitration hearings etc. at competitive rates. At present, it has seven conference rooms which are numbered from 1 to 7. All the rooms are state of the art conference rooms with all required amenities to hold conferences/arbitrations etc.
Hot Deal - Neeti Bagh
Flats For Sale In Neeti Bagh : Finding good deals for realty investments is simply effortless with growing market of Real Estate in South Delhi. Whether you want to Buy, Sell Flats, Houses, Plots & Apartments , All kinds of deals are easy to find with growing market of property in Defence Colony, South Delhi.
South Delhi Real Estate has become one of the best choice for investors. Ample options to invest in Residential Real Estate and Commercial Real Estate are available at Defence Colony, South Delhi.
A Class Developed infrastructure such as wider roads, parks and transportation facilities are boosting the rates of Property For Sale In Niti Bagh
Moreover, basic amenities like water and electricity supply have improved a lot in the city influencing the market of South Delhi Properties. Apart from this, Neeti Bagh has several reputed educational institutes, healthcare centres, eateries etc. making it an ideal place to own a property. Buying of Residential Property and Commercial Property have emerged as a favoured investment option in the city of South Delhi.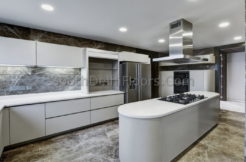 Neeti Bagh Properties, 812 Yards First Floor with Separate Lift… More Details
14.21Cr
You are viewing Neeti Bagh Locality, Neeti Bagh is situated in New Delhi, India. Get easy directions to Neeti Bagh by accessing Google Map of Neeti Bagh at SouthDelhifloors.com, Checkout Neeti Bagh Road Map for getting driving directions to reach Schools, Bus Stops, Hospitals, Shopping Malls, Restaurants Banks, ATMs and other important Points of Interest. Know more about Neeti Bagh as a colony, Read Locality Reviews, View Photos, Checkout latest properties for sale/rent & new builder projects in Neeti Bagh, New Delhi-110049.
Neeti Bagh always has a high demand for residential properties due to limited availability,Being a very green colony, it provides healty living due to better air quality from well maintained ornamental parks, We have the best collection of duplexes, penthouses, independent houses, kothi, bungalows, plots available all over Neeti Bagh.
As a specialist in Neeti Bagh – Get best priced deals with lavish interiors…