Property in Jor Bagh, New Delhi - 110003, India
Jorbagh : Roughly Fifteen Kilometers from Indira Gandhi International Airport, Jorbagh is one of the greenest, safest and most central neighborhoods of Delhi.
The residential area of Jorbagh is very pleasant and serene. It is one of the few places in Delhi which has witnessed less construction and the locality is ultra peaceful.
Jorbagh Market is in sync with the posh & upmarket surroundings. This is not a typical Delhi market as it caters to a particular economic class and the nature of the shops point towards it. The cleanliness of the market is one thing which also sets it apart from other markets in the Capital.
Location
Easily accesible from Jorbagh Metro Station on the Yellow Line
Jorbagh Market is about 10 minutes walk from the Metro Station
Near historically appealing landmarks such as Safdarjung's Tomb & Lodhi Gardens.
Jorbagh Locality is quiet and pretty relaxed
Plush residences
You can notice swanky cars reflecting affluence of Jorbagh residents
Market is Rectangular in Shape reflecting typical NDMC Markets such as Connaught Place.
With Southdelhifloors.com's colony rating of 9.7, It tops among preferred localities of South Delhi Elites.
Classy Nature :
If looking for Antique and Modern Furniture, Visit Crystal Look Showroom
Miraya Boutique is famous among elites for Designer Clothing.
C Lal & Sons – Famous for a rare collection of stones, inlay art ware, Rajasthani handicrafts, inlay wood carvings, scented candles, blue pottery and zardozi gift boxes etc.
Kim Brothers – Authentic Leather Shoe Shop.
Four Seasons Gallery for handmade paper products.
Utilities :
Punjab National Bank (PNB) and HDFC along with their ATMs
Fair Deal Chemist in Jor Bagh Market
Babu Lal The florist shop at one end of the market compound
Sarvodaya Vidyalaya
3 Tennis Courts catering to its affuelent residents

Inter World Travels Pvt Ltd – Travel Agency situated in Market

Jor Bagh House For Sale
Whether you are looking to sell a house or to buy – We have the largest and most reliable collection of houses for sale in Jor Bagh.
Sizes of Kothi for Sale in Jorbagh :
375 Sq Yards
575 Sq Yards
1000 Sq Yards

Types of Flats in Jor Bagh
Whether you are looking to Buy a Swanky Basement Ground Duplex in Jor Bagh or a High-End Designer Penthouse in Jorbagh, We have it all !!!!
Bedroom wise Apartments in Jor Bagh :
375 Yards – 2050 to 3500 Sq Ft – 3 BHK Apartments
425 Yards – 2250 Sq Ft – 4 Bedrooms Flats in Defence Colony
540 Yards – 2700 Sq Ft – 3 BHK Homes
Hot Deal - Jorbagh
Neighbourhood / Cleanliness / Roads / Safety
Transport / Traffic / Parking Situation
Places : Schools / Market / Hospital / Eatries

Jor Bagh Property Prices
Get A to Z Information about the best possible prices and rates of Houses and Flats in Jor Bagh. Our 35 years of experience and good hold over premium builders in Jorbagh will get you the ideal deal.

Looking for Property Dealers in Jor Bagh ?
We are locally Based Property Dealers in Jor Bagh having our Office at A-67 Defence Colony, New Delhi – 110024.
The main advantage is that you cannot beat local knowledge that Jor Bagh real estate agents have of the area you are looking to sell or buy your property within.
For example, if you are looking to sell a property in Jorbagh then we feel that we would be perfectly placed to assist you.
Our expert team have been providing our estate agency services in All of Jor Bagh and the surrounding areas for a number of years. We know the accurate property prices of the local area which means we can ensure that your property enters the market at the best price possible. We have also built up a fantastic reputation in the local area with people looking to buy a new property, this means once your property is registered on our site it will receive excellent exposure.
For more information about the benefits of using a local estate agent then please call us on 9811115505. We will be more than happy to help and we look forward to hearing from you.

Which are the Best Builders in Jor Bagh ?
Updated – Precise and Accurate Builder Trends of Jorbagh :
Metro Buildtech
Uppal Builders
Salcon – Saluja Builders
Munjal Apartments Private Limited
Gemstar Builders & Developers
Types of Properties in Jor Bagh :

Basement and Ground Duplexes
Individual Builder Floors
Houses, Plots and Sprawling Bungalows
We are looking for a good location property for immediate collaboration in Jorbagh
Jor Bagh Property Sizes :
Generally there are 375 Sq Yards, 400 Sq Yards, 575 Sq Yards and 1000 Sq Yards Plot Sizes in Jor Bagh….We have a good availability of property options in all these sizes.
Jor Bagh Residents :
Originally home to VVIP's…Due to immense real estate demand, It is getting very popular among High Net Worth Individuals, Industrialist, Politicians and Celebrities.
Flats for Sale in Jor Bagh :
Finding good deals for realty investments is simply effortless with growing market of Real Estate in South Delhi. Whether you want to Buy, Sell Flats, Houses, Plots & Apartments , All kinds of deals are easy to find with growing market of property in Jorbagh, South Delhi.
South Delhi Real Estate has become one of the best choice for investors. Ample options to invest in Residential Real Estate and Commercial Real Estate are available at Defence Colony, South Delhi.
A Class Developed infrastructure such as wider roads, parks and transportation facilities are boosting the rates of Property For Sale In Jor Bagh
Moreover, basic amenities like water and electricity supply have improved a lot in the city influencing the market of South Delhi Properties. Apart from this, Jorbagh has several reputed educational institutes, healthcare centres, eateries etc. making it an ideal place to own a property. Buying of Residential Property and Commercial Property have emerged as a favoured investment option in the city of South Delhi.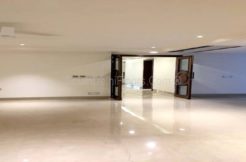 Property for Sale in Jor Bagh, 375 Yards Ground… More Details
15.31Cr
You are viewing Jorbagh Locality, Jor Bagh is situated in New Delhi, India. Get easy directions to Jor Bagh by accessing Google Map of Jor Bagh at SouthDelhifloors.com, Checkout Jorbagh Road Map for getting driving directions to reach Schools, Bus Stops, Hospitals, Shopping Malls, Restaurants Banks, ATMs and other important Points of Interest. Know more about Jor Bagh as a colony, Read Locality Reviews, View Photos, Checkout latest properties for sale/rent & new builder projects in Jorbagh, New Delhi.
Jor Bagh always has a high demand for residential properties due to limited availability,Being a very green colony, it provides healty living due to better air quality from well maintained ornamental parks, We have the best collection of duplexes, penthouses, independent houses, kothi, bungalows, plots available all over Jorbagh.
As a specialist in Jor Bagh – Get best priced deals with lavish interiors…