Why 360 Degree Video?
In this 360° virtual property tour, the SouthDelhiFloors.com team has documented a South Delhi Premium Real Estate and created this immersive, awe-inspiring virtual reality real estate walkthrough of one of the Best Luxury homes in the SDA, South Delhi, and one of the largest houses for sale in Safdarjung Developmental Area. SouthDelhiFloors.com specializes in virtual reality real estate tours and walkthroughs of high-end real estate properties.
_________________________________________________________________
In real estate, time is money. SouthDelhiFloors is the innovative, advanced real estate solution, designed especially to facilitate property buying decision-making and save you time – and money. Avoid needless travel while protecting the value of your time and resources. With Southdelhifloors property buyers can see many properties from Top Builders from the cool comfort of their home.
360 DEGREE VIRTUAL TOUR
– 1st Time in South Delhi
– 360 Degree Virtual Tour
– SDA, 525 Yards, Corner, 4 Bedrooms
– Separate Lift, Exclusive Entrance
– Wider Road, Peaceful Location
– Fully AC, Power Backup, Completion Certificate
– Italian Marble, Modular Kitchen
– Bespoke Interiors
– Top Builder of South Delhi
– European Bathroom Fittings
– Stone Cladded Bathrooms
– A+ Specifications
– Complete Home Automations
– Call – 9999004511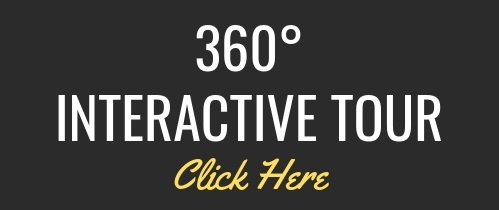 Property in South Delhi - View Premium Properties 3,4 and 5 Bedrooms
Looking to Buy a Swanky Property in South Delhi ?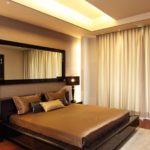 We are Defence Colony Based South Delhi Real Estate Consultants who share dream of showing marvelous properties to esteemed clients, We understand the importance of a Realty Asset so we assure you the get the best priced deal which will benefit you over the time. We have a highly experienced team of realty experts which provide the best suited solutions in the most accurate and reliable way. Our amiable relations with the home owners, buyers and sellers will always assist in very smooth property transactions. Get authentic titles, documentation and specifications in every deal. As No.1 Property Dealers in South Delhi – We Offer Premium Flats All Over South Delhi Prime Areas.
Look at our Latest Hot Property Deals, We have sold many properties and we are still going strong.
We Deals in All Types of Property in South Delhi :
We are one stop destination whether you are looking for Builder Flats – We have all the sizes available such as 200 Yards, 300 Yards, 400 Yards, 500 Yards, 800 Yards, 1000 Yards and 1200 Yards.
Independent Houses / Plots – We also Offer Made to Built Brand New Independent Houses / Designer Villas comprising of all the four floors. We would be pleased to show you these luxurious flats and we are hopeful to find something that suits your needs.
Farmhouses in DLF Chattarpur, Vasant Kunj or NH8 adjoining areas such as Westend Green, Rajokri, Pushpanjali…
Association with Branded Developers and Builders of South Delhi : We are associated with premium builders of South Delhi such as Uppal , Salcon , Metro Buildtech , Katarias , BMB Developers , Gemstar Constructions , Earthz Urban Spaces , Sanskar Homes etc
All Sizes are available to us between 3 BHK (3 Bedrooms), 4 BHK to Spacious 5 BHK Apartments, Get unmatched deals such as Penthouses (Top Floor with Terrace Garden, First / Second Floor, Basement and Ground Duplexes or Combination of Two Floors Duplexes.
Buy Sell Boutique Residential Property to get best real estate returns.
We have a very active and interactive real estate BLOG and faq section….so stay updated about accurate price/rates and availabilities.
If you are looking to Buy House in South Delhi We have all the sizes available such as 200 Yards, 300 Yards, 400 Yards, 500 Yards, 800 Yards, 1000 Yards and 1200 Yards.