Sale Deed ?
What is a Sale Deed ? Most important legal document as it Conveys the ownership from seller to the buyer.
Definition of Sale Deed –
The sale deed is the main document by which a seller transfers his right on the property to the purchaser, who then acquires absolute ownership of the property. It is also referred to as the conveyance deed. The buyer should ensure the title of the seller before the execution of the sale deed.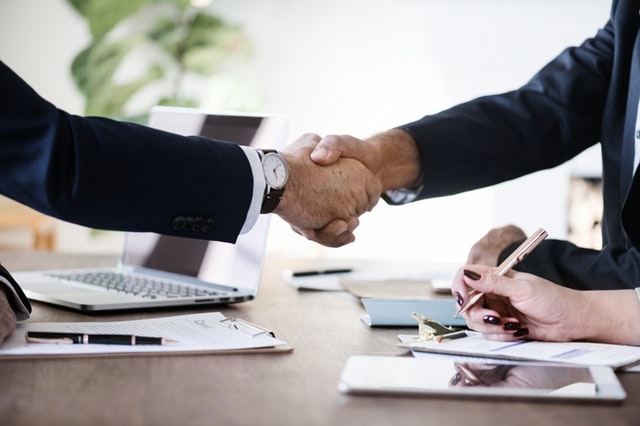 Sale Deed Process –
Sale Price Negotiation
Advance Payment 20 to 40 % of the Sale Price.
Agreement to Sell ( It is a document prior to Sale Deed to Agree to Sell the property to Buyer at a future date.
Terms and Condition, as well as Payment Schedule, will be recorded and decided. Generally, a buyer gets between 2 to 3 months to make full payment.
ATS also included other terms and conditions such as damages if either buyer defaults on payment or if seller backs out of the sale.
Once the buyer makes the complete full and final payment Then Sale Deed which is the final document is Executed at the Sub Registrar Office.
Through Sale Deed Ownership is transferred from Seller to the Buyer
Buyer has to pay the Stamp Duty for the Sale Deed and Register the Sale Deed then only Sale Deed is Legalised and Ownership is simultaneously transferred from Seller to the Buyer.
Sale Deed Means Transfer of Rights –
Established Ownership Rights
Conveys ownership from Seller to Buyer on the realization of the full and final payment.
Rights Transferred by Sale Deed :
Right to legally use
Right to Lease
Right to Loan or Mortgage Property
Right to Sell
Is Sale Deed a Conveyance Deed?
It is a broader Conveyance Deed.
Conveyance can happen in the form of Gift Deed, Will, Lease Deed.
Sale Deed is also a type of Conveyance Deed through which ownership right is transferred from Seller to the property buyer.
Components of a Sale Deed –
Details like Name, Age, Parents Name, Husband Name and Address of both Buyer and Seller.
Schedule of Property such as exact address, Location, Size of Plot, Covered Area of the unit to be Sold is recorded.
Payment Details – Agreed Sale Price, Payment Schedule, Advance Paid, Dates and Payment Modes such as Cheque, RTGS Details is recorded.
Original Documents of property handed over along with Sale Deed.
No Lien or Encumbrances – If there is a prior loan on a property it has to be cleared in full and final before execution of the Sale Deed.
Prior Dues – House Tax, Electricity Bills, Water Bills.
Indemnity provisions for both Buyer and Seller – It covers damages to be paid if any of the buyer and seller deviates from the contract of Sale Deed.
Things to take care before Sale Deed –
Title Search from the time of allotment of the property Previous records of transactions.
No third part pending claims.
Entire Chain of Title Documents from the 1st Owner to the Present Owner of the Property.
If any prior court disputes then there should be a concluding judgment order passed.
Steps in Execution of Sale Deed –
Sale Deed Draft to be prepared by a Professional Property Lawyer to be approved by both buyer and seller.
Stamp Duty to be paid – Ranges from 5 to 7 % in Delhi. Print of Sale Deed on the Stamp Paper.
Signatures – Sign of both Buyer and Seller on every page Thumb Impressions of both Buyer and Seller At least two witnesses ideally each one from Buyer and Seller.
Once Sale Deed is Signed by Buyer, Seller and Witness it is to be Registered in Sub Registrar Office.
All parties including Buyer, Seller, and Witnesses have to be physically present in the sub-registrar office.
In case Buyer is not able to come for Sale Deed Execution then he can assign the Power of Attorney for the Purpose of Buying a Property.
Buyer always pays for the Stamp Duty Charges All the Original Documents has been handed over to the buyer along with the execution of the Sale Deed.
In this video, we have explained:
What is a Sale Deed?

Definition of Sale Deed?

What is the process of the sale of a property?

What is an agreement to sell?

What are the terms and conditions included in the agreement to sell?

What is the purpose of a sale deed?

What is conveyance deed?

Is Sale Deed a conveyance deed?

What are the components of a sale deed?

What are the things to take care before executing the sale deed?

What are the steps involved in the execution of sale deed?

Make sure to Like, Share and Subscribe SouthDelhiFloors.com
Important Resources :