Want to Sell Fast? Using Mirrors Throughout Your Apartment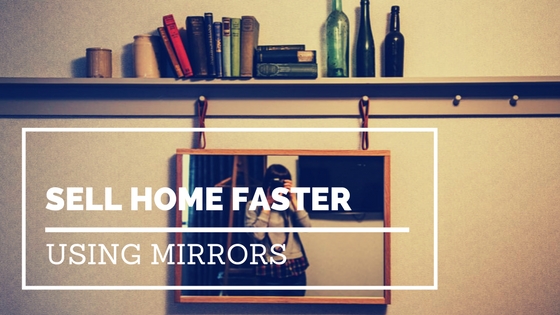 Sell Home Faster in Delhi, Do you have a mirror on your floor? Chances are the answer is yes (and that you have multiple ones).
After all, mirrors are the best way to add a lot of natural light to your home, making rooms appear large and spacious. You will not believe but adding mirrors in your flat can really help you sell, all without having to spend a large amount of money.
Now, let's discuss how you can use mirrors in each important room to sell your home quicker than you could otherwise.
Using Mirrors Throughout Your Home
Foyer – By placing a mirror in your home's entry, you can help buyers imagine the flat as if it were their flat. It makes your flat feel, well, like a home! And it gives buyers a unique image of themselves in the flat.
Drawing Room – Placing a mirror in a drawing room is a great feature that will make the room appear larger. You should also look to place mirrors on broad walls opposite windows. Doing so will reflect natural light and fill empty wall space, immediately making the room appear more spacious.
Bedroom – If you don't already have a mirror in above bedroom, it's a great idea to do so. It will make space feel more livable, not to mention that it will add a nice aesthetic touch to the bedroom.
Kitchen – Normally Indian Kitchens don't often have mirrors, but sometimes adding one can add a real personalized touch that goes well with buyers.
Bathroom – Every bathroom comes standard with a good sized mirror, but that doesn't mean your mirror has to be boring. In fact, you can choose a very stylish mirror with a decorative frame to make even the tiniest of bathrooms more stylish.
We at SouthDelhiFloors.com are working hard to provide you best professional real estate services in South Delhi.
Visit Our Delhi Real Estate Blog for many more useful articles.